The digital world is constantly evolving. Smartphones and Tablet-PCs are changing the way consumers behave. 3D and 360˚ applications are creating new opportunities, allowing websites, photos and videos to be easily managed with one touch of a finger. What was previously a click away on a PC, is even more fun to do on a mobile device:
- Virtual tours of houses and appartments
- Viewing a car interior or exterior
- Experiencing a sailing boat, as if you were there
- 3D conducted tours of a museum, exhibition or tradeshow
ISV offers the full range of Mobile solutions to suit your needs.
Benefit from our expertise and know-how in the classified ads market.
ISV develops reliable, industry benchmarking software, which takes full advantage of the latest features available for iPads, Tablet-PCs and smartphones. Bring your brand and products to life.
You have a new business idea? We can make it happen.
ISV is here to work with you to develop a mobile solution - from the designing concept right through to implementation and support.
ISV App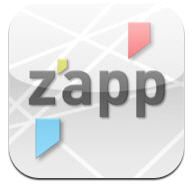 z'app is available on the App Store and on the Play Store.
We continue to develop our core product AVUS 21 and AVUS 24/7 to offer you everything you need for a seamless, efficient and profitable production of classified ads in print and online.